Need to Exterminate Cockroaches in New Jersey?
There are some common-sense ways to control your cockroach boarders - You can:

Keeping your kitchen counters clean and clear.
Place boric acid tabs in dark corners.
Fix leaky faucets and leaving out cockroach bait.
Any pest control methodsyou employ will probably require a lot of persistence and the right chemicals because you also need to attack all the stages of a cockroach's life cycle and prevent the continuance of the family line.
Pest Control for Cockroaches in NJ
MiteBuster's cockroach exterminators know how to stop these pests from claiming your home as theirs.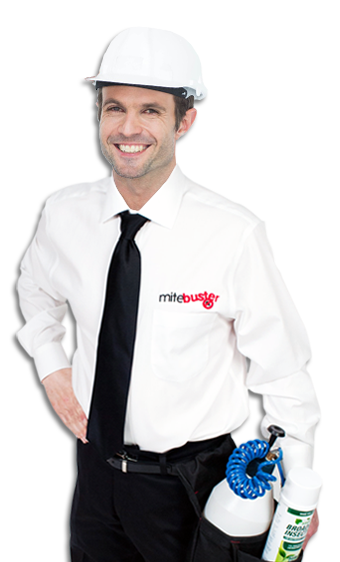 Here at MiteBuster, we are equipped with the right cockroach extermination solutions to eliminate cockroaches from your New Jersey home. We have years of experience doing this, and our certified cockroach exterminationspecialistsare ready for your call.

How We Exterminate Cockroaches
First we treat areas of infestation with an insecticide application, which will kill all cockroaches in thoseareas apply also regulators that eliminate cockroaches from reproducing and growing in your New Jersey home. Once that's done, we focus our attention on preventative measures-we place bait around your home and under home appliances, seal off entry points and give you tips on how to discourage their return. We believe MiteBuster's integrated cockroach extermination system isthe most efficient and cost-effective methodyou'll find in NJ.