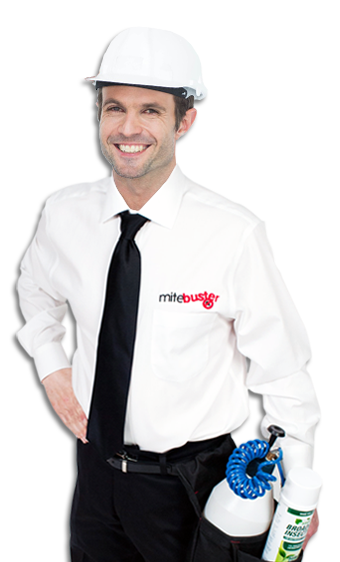 The fear of having thousands of ants show up in a lunchroom, kitchen or workspace is intolerable and can cause an immediate response if even one ant is seen which will require a professional Ant exterminator. The presence of an ant in our home, office or work environment seems to trigger an emergency alarm in most people!

Ant Exterminating Methods

Finding the nest, or at least determining where it isn't is the primary goal of the inspection. One way to prevent ants from foraging or nesting indoors is to build them out through proper design and exclusion techniques. Sanitation is also one of the best ways for people to prevent ant problems. Mitebuster implements the use of barrier treatments, residual insecticides and baiting to treat the pest.